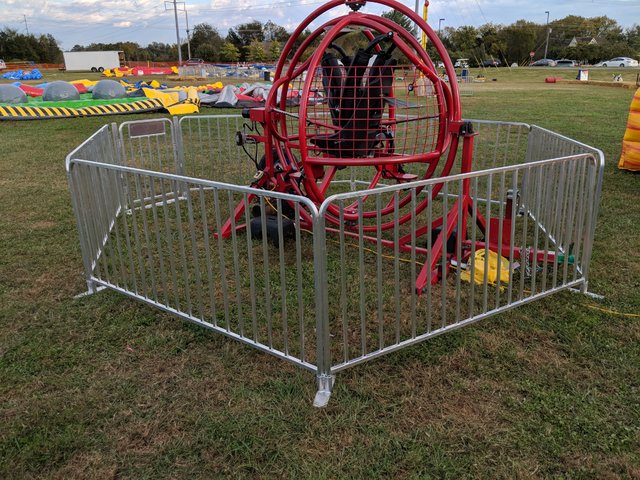 HUMAN GYROSCOPE




Please call to reserve this item.

HUMAN GYROSCOPE
THE LINES WILL BE LONG ONCE YOUR GUESTS SEE THE HUMAN GYROSCOPE IN ACTION. TWO RIDERS AT A TIME WILL SPIN IN ALL DIRECTIONS WHILE EXERCISING CARDIOVASCULAR AND EQUILIBRIOCEPTION (BALANCE) .
TRAIN LIKE THE ASTRONAUTS DO.
Interested? Let us know by filling out the form below...